BEST SELLER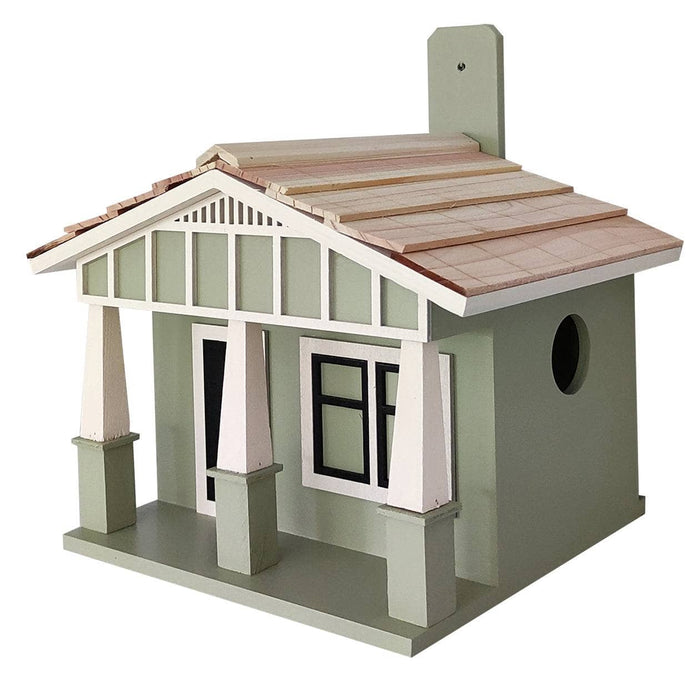 Alameda Bungalow Birdhouse Cottage
Sale
Sale
Original price
$69.99
-
Original price
$69.99
Alameda is a city located in the East Bay region of the Bay Area, CA., and the inspiration for the Alameda Bungalow Cottage.
Fun fact, Alameda is site of the first train via the First Transcontinental Railroad to reach the shores of San Francisco Bay, achieving the first coast to coast transcontinental railroad in North America. 
Bungalow style homes became popular here in the 1930's.
This classic Arts & Crafts style birdhouse can now come full circle & make this bungalow a place for your birds to call home. 
Ideal for small birds; wrens, finches, chickadees, titmice and nuthatches Made of wood and complete with a clean out, drainage, ventilation & with 1.25" hole.
Dimensions: 6.70" H x 9.00" W x 7.10" D