BEST SELLER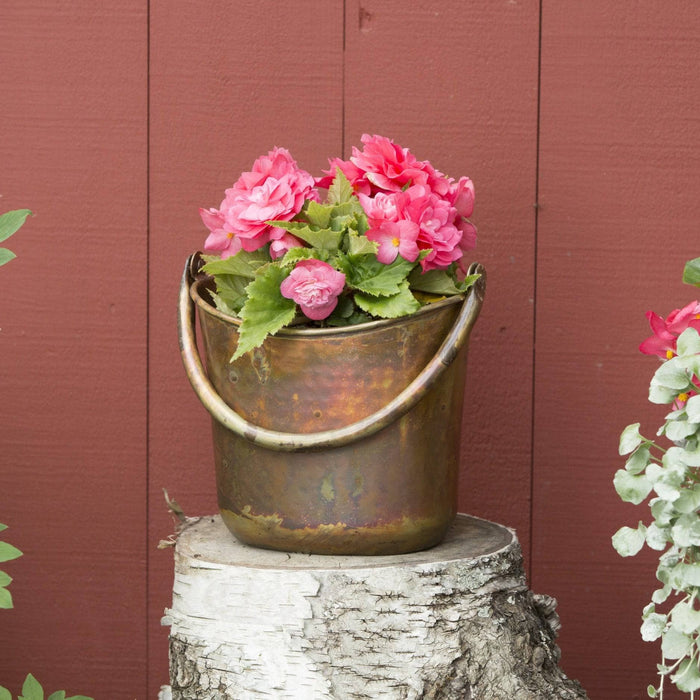 Oval With Handle Planter - 9"
Sale
Sale
Original price
$49.99
-
Original price
$49.99
Oval With Handle Planter - 9"
Instantly lend your favorite plant a touch of vintage charm with this weathered planter.
About the product
This stunning, flamed metal planter is the perfect choice for gardeners looking to add a touch of "shabby chic" to their outdoor space. Expertly weathered and easy to care for, this planter is more than just functional—it's beautiful, too. And, best of all, just about every plant imaginable looks good in it!
Why we love it
This planter has so much more character than your typical pot, allowing it to really transform your outdoor space. 

Shipping details 
Most orders arrive at your door within 7 to 10 days. You will receive a shipping confirmation email with a tracking number once your order ships. Please be sure to check your spam folder as sometimes our correspondence ends up there. 
Happy Gardens guarantees that our products will arrive in good condition, without defects, or we will replace the product at our expense.
We are a family-owned business that works tirelessly to deliver unique garden decor to your doorstep. Dad runs the warehouse; son runs the website. (To quote dad, "We're going as fast as we can! Promise!") 
Measurements
9" x 7" x 9"
Materials
Handcrafted, flamed metal. 
Details
Quick, frustration-free installation. 
Backed by our friendly, one-year warranty.