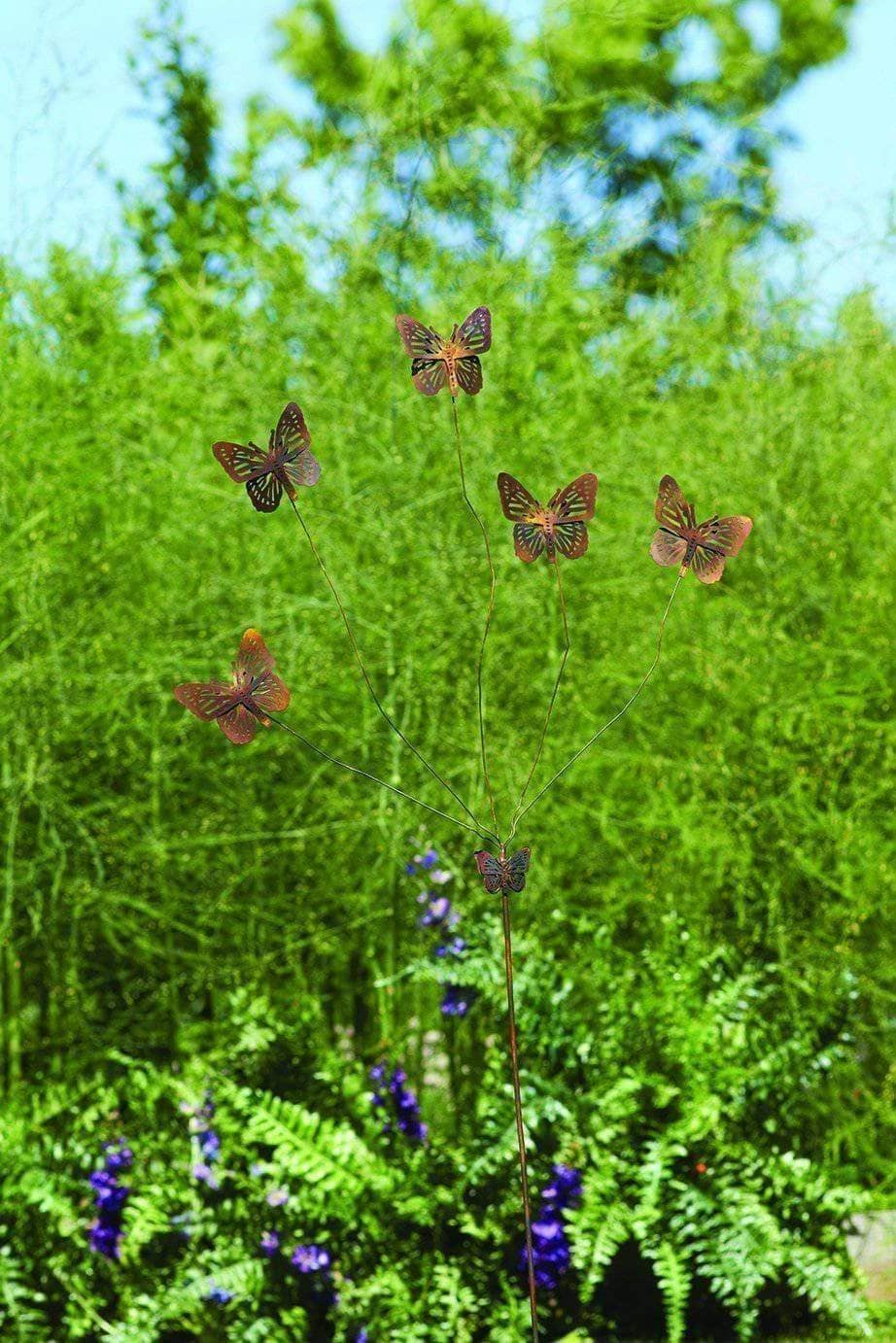 7 Mother's Day Gifts Under $50
Mother's Day is Sunday, May 12th. Want to show mom how much you love and appreciate her this year… without breaking the bank? We've compiled a list of seven thoughtful Happy Gardens gifts that'll show your mom, step-mom, grandma, mother-in-law and all the other important women in your life how much you appreciate them.
Sure, pedicures, flowers and bottles of champagne make nice gifts, but they don't last very long. If you're the type of gift-giver who likes to give gifts that have some staying power, this gift guide is for you.
Tool Shed Bird House

Heart Spiral Mobile

Butterfly Whimsy Flutterer

Multicolor Flower Hanging Ornament

Bird With Bell Rain Chain

Red Heart Disc Garden Stake

Happy Gardens Gift Card
1. Tool Shed Bird House
Got a mom who loves to garden? Pay homage to her favorite hobby with this handcrafted bird sanctuary! This excellent gift is decorated with sweet planters, a traditional trellis and two topiary cutouts. Priced at $49.99, this easy-to-install item was designed to make mom—and the birds that call her garden home!—very happy.
If the tool shed bird house isn't your ma's cup of tea, consider one of our many other options. Our Happy Gardens birdhouse collection has been showcased in publications like Elle and Better Homes and Gardens, and was featured on Oprah's 2017 Gift List.
2. Heart Spiral Mobile
Gorgeous, sweet and reasonably priced, you'd be hard-pressed to find a more lovely, appropriate gift for mom than this unique mobile. Handcrafted and easy to assemble and clean, this gift will bring charm to your mother's front porch, garden or back patio right away. Plus, the flamed metal finish looks good in every style of home, from modern and industrial to traditional and shabby chic.
This $29.99 mobile is a best-seller for a reason. If it's not your mom's style, check out the rest of our unique wind chime and mobile collection.
3. Butterfly Whimsy Flutterer
You can help turn your mother's outdoor space into a butterfly garden instantly with our butterfly whimsy flutterer. With accurate details and delicate cutouts, this handcrafted and unique piece makes an affordable, perfect Mother's Day gift. Priced at $34.99, this gift will bring mom cheer for years and years.
Butterflies not mom's style? Check out the rest of our garden stake and rain gauge collection!
4. Multicolor Flower Hanging Ornament
If your mother loves colorful flowers, this brand-new hanging ornament might be the perfect gift for her. Priced at $39.99, consider this a bouquet that'll bloom all year round. Warning, though: this piece includes bells… so if mom loves silence, check out our other unique ornaments instead. We have plenty that make no noise at all!
5. Bird With Bell Rain Chain
Rain chains make excellent Mother's Day gifts because they are the both functional and gorgeous. This bird-adorned rain chain features tiny little bells and has been designed to bring lasting beauty to your mother's home. Priced at $49.99, this rain chain could be mom's favorite Mother's Day gift yet.
Birds not mom's thing? Browse our entire rain chain collection to find that perfect product.
6. Red Heart Disc Garden Stake
Need a gift that's simple, sweet and under twenty dollars? You're in luck. This red heart garden stake is a classic, beautiful piece of garden decor. It has been carefully handcrafted and is sure to add that "wow" factor to mom's garden instantly.
If you mom doesn't love red, don't worry. We also sell this piece in an emerald green and a bold blue.
7. Happy Gardens Gift Card
Finally, consider giving mom the gift of choice this Mother's Day with our instantly-available Happy Gardens gift card! This is a perfect gift for the garden lover because it recognizes her interests while allowing her to pick out her own unique outdoor decor.
Not into gift cards? Need a little more help picking out that perfect Mother's Day gift? It's stressful, we get it! At Happy Gardens, we're here to help via phone or live chat.
About Us:
Happy Gardens is the premiere online destination for beautiful gifts for mom—and everyone else you love. We hand-select high-quality products that are sure to be cherished by you, your family and your guests for years to come. To join our mailing list and be the first to know about our new products and awesome promotions, click here!