BEST SELLER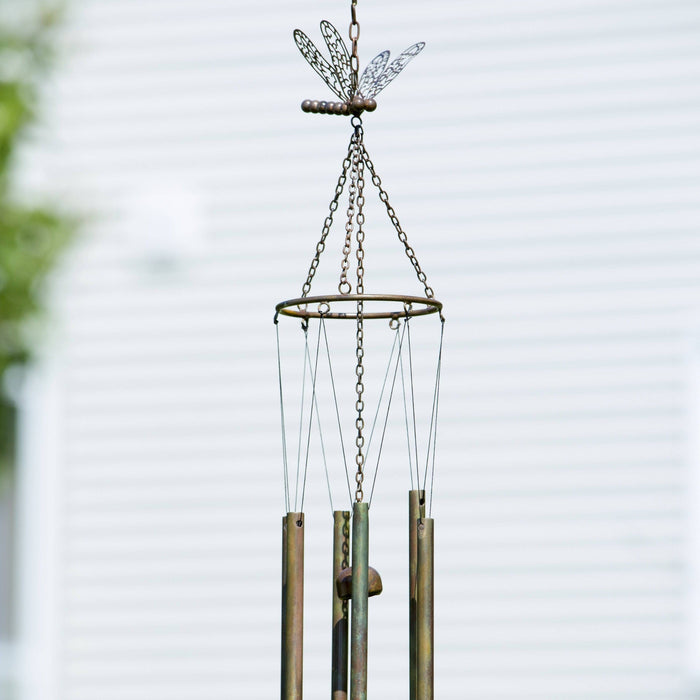 Hanging Dragonfly Pipes Wind Chime
Sold out
Original price
$45.99
-
Original price
$45.99
Hanging Dragonfly Pipes Wind Chime
Love dragonflies? This wind chime was made with you in mind. 
About the product
This wind chime is perfect for the homeowner looking to add a touch of harmony to their home. With a classic, flamed metal finish and a careful cascade of functional, music-making pipes, this piece has what it takes to take your outdoor space to the next level. Plus, the intricate details on the prominently-featured dragonfly will ensure your chime stands out from the pack. 
Why we love it
Dragonflies, all too often, are relegated to second place. After all, the butterfly is an easy thing to love. But the truth is, dragonflies can really hold their own. Sure, they might not be graceful or gorgeous—but they're real! And here at Happy Gardens, we're here to celebrate that. 
Shipping details 
Most orders arrive at your door within 7 to 10 days. You will receive a shipping confirmation email with a tracking number once your order ships. Please be sure to check your spam folder as sometimes our correspondence ends up there. 
Happy Gardens guarantees that our products will arrive in good condition, without defects, or we will replace the product at our expense.
We are a family-owned business that works tirelessly to deliver unique garden decor to your doorstep. Dad runs the warehouse; son runs the website. (To quote dad, "We're going as fast as we can! Promise!") 
Measurements
5.25" x 27.50"
Materials
Handcrafted, flamed metal. 
Details
Quick, frustration-free installation. 
Backed by our friendly, one-year warranty.